android projects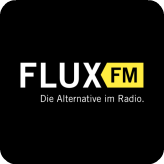 This is an unofficial playlist viewer and streaming client for the German radio station FluxFM (previously MotorFM)!
* added support for chromecast and chromecast audio *
* added internal favourite song management *
* added new song info window and share possibilities *
* now with stream and playlist support for Flux FM, Fluxkompensator, Ohrspiel and Clubsandwich *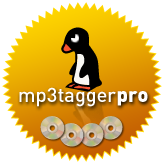 mp3tagger pro supports automated/interactive search and changing of album art (from web/sdcard) and bulk mp3 tagging of whole directories/albums.
Using mp3tagger pro standard tagging features you can tag your mp3 collection in a way that the ID3 tags and album art information are actually written into your mp3 files. All mp3 files that have been tagged this way will keep their album cover and ID3 tags even when moved to another PC or mobile device. mp3tagger pro was the first app on the android market able to do that! Mass/bulk mp3 tagging features inside this mp3 tag app will speed up your album art and ID3 tagging! Just choose an existing album or open a directory on your sd card start bulk-tagging ID3 and album art information of your mp3 files. Additionally you can now define your own custom music genres for tagging (just open the preferences menu to configure your custom genres). You can listen to the mp3 music files you are tagging straight inside this app and check if the tag information song is correct.
This mp3 tagger app just works!

mp3tagger is capable of editing the ID3 v1 and v2 tags of your mp3 files.
It features an audio player and it also displays album art / album covers.
** Check out "mp3tagger pro" for modifying album art, interactive/automatic/manual album art search and bulk tagging of albums! **
---
UIQ2 / UIQ3 projects
mp3tagger for UIQ2 and UIQ3 (discontinued)
UIQ3 VERSION
More info can be found here. You can find mp3tagger for UIQ3 in the download section.
UIQ2 VERSION
More info can be found here. You can find mp3tagger for UIQ2 in the download section.
---
All projects created by Lars Decker - Copyright 2017